Please help us spread awareness of pediatric stroke by joining us at the Too Too Fun Tutu Run!
This is a family-friendly, stroller-friendly 5k walk. We will go through beautiful, historic Annapolis, right along the waterfront and Laney's memorial at the Dockhead.
A Laney Jaymes Foundation t-shirt is included, while supplies last. We encourage you to wear it the day of to increase awareness!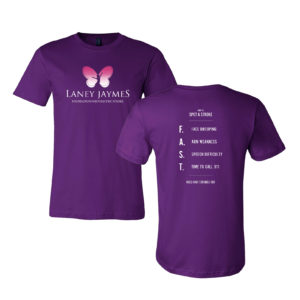 Registration will be from 9:00am – 9:45am at Susan Campbell Park, located at the City Dock. Opening ceremonies will begin at 9:45 am, followed by a group photo at Laney's Memorial, also at the City Dock. The walk will begin from there promptly at 10:00am.
Cost:
1 adult (16 and older) – $35
Child (3-15 years old) – $15
Children 2 and under – free
Shadow Walk – $35 (If you would like to donate and receive a t-shirt but are unable to attend.
*This is a too, too fun tutu run! We encourage you to wear your favorite tutu, but it is not required!
**Attendees of all ages will need to fill out a waiver.  Guardians will fill out a waiver for children.  Please come early.
***If you have registered and have not yet received your t-shirt, you can pick it up at registration.
Tips for a successful walk!
9:00AM – Registration
9:45AM – Opening Ceremonies
9:55AM – Picture at Laney's Memorial
10:00AM – Walk
*Registration and opening ceremonies are located at Susan Campbell Park, Dock St, Annapolis, MD.
*All participants need to stop at the registration desk to register, sign a waiver and pick up t-shirts and bracelet.
*Wear comfortable shoes, the walk is stroller friendly but no children's scooters or bikes.
*Don't forget to wear your t-shirts and tutus if you plan on wearing one!
*At the end of the race, please join us at Pussers Dock Bar @ Marriott Hotel – 80 Compromise St, Annapolis, MD 21401.
Parking:
Metered Parking – $2/hr., Sundays starting at 12:00PM, maximum of two hours. Download the Park Mobile app prior to arriving to make parking easier.
Parking Garages –
Noah Hillman Parking Garage – 150 Gorman Street, Annapolis, MD 21401 / Entrances on Duke of Gloucester Street and Gorman Street) / Rates – $2-$20 daily, open 24 hours. Free on Sundays if you enter after 6am and exit before 1pm.
South Street Lot – South St. off of Church Circle, Annapolis, MD 21401 / Rates – $5-$15 daily, open 24 hours.
Restrooms:
There are public restrooms located by registration at the Susan Campbell Park.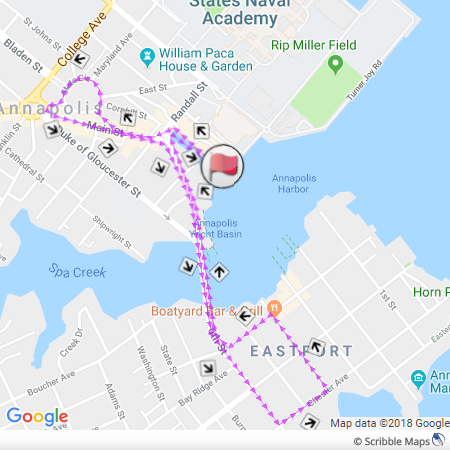 *All proceeds benefit the Laney Jaymes Foundation for Pediatric Stroke and help us in our fight for pediatric stroke awareness, research and provide medical equipment to children disabled by stroke.